Why Hiring a Professional Hair and Makeup Artist is Essential for Your Luxury Boudoir Session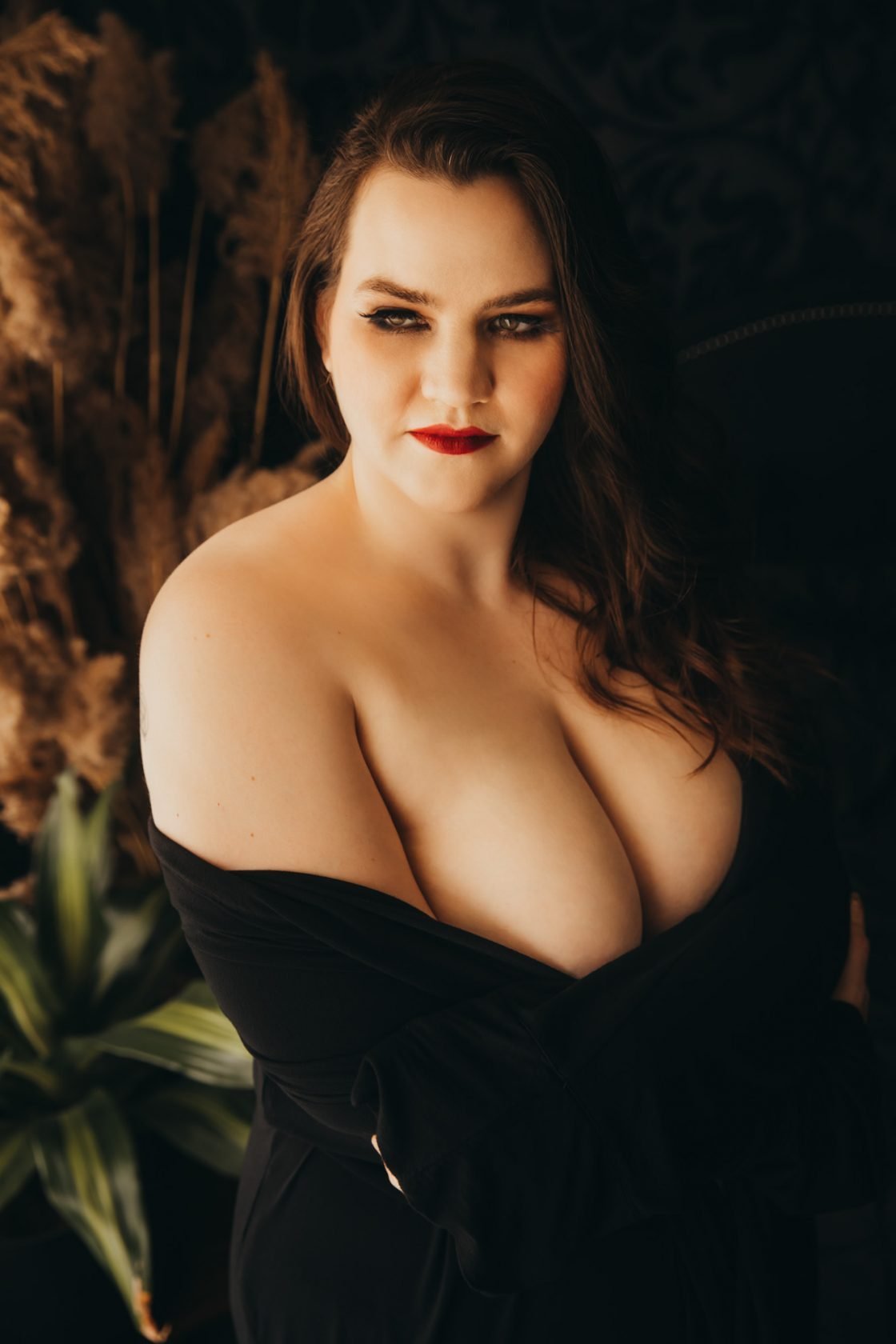 Hey there, gorgeous! Ready to dive into the world of luxury boudoir photography? Well, before you start striking those fierce poses and showcasing your inner diva, let's talk about something that can make or break your boudoir experience – your hair and makeup artist is essential. Darling, this is no time to rely on your amateur skills or hope for the best. Trust me, doll, when it comes to a luxury boudoir session, hiring a professional hair and makeup artist is an absolute game-changer. So, sit back, relax, and let me spill the tea on why you need a glam squad for your boudoir shoot.

1 . Flawless Beauty Transformation:
Picture this: you walk into the studio, nervous yet excited, with tousled hair and barely-there makeup. But fret not, darling! Once you enlist the expertise of a professional hair and makeup artist, you're in for a jaw-dropping transformation. These magical wizards will work their brushes, palettes, and curling irons to accentuate your best features and create a look that's uniquely you. From subtle natural beauty to smoldering bombshell vibes, they'll make sure you leave the chair looking like an absolute goddess.

2. Confidence Booster:
Let's be real, babe. It's not every day that we prance around in lacy lingerie, striking sultry poses in front of a camera. It can be intimidating, even for the most confident of women. But fear not! A professional hair and makeup artist is your secret weapon to boosting that confidence sky-high. They'll create a look that makes you feel like a million bucks, enhancing your natural beauty and empowering you to embrace your sensuality. When you look good, you feel good, and trust me, that confidence will shine through in your photos
3. Time and Stress Savior:
Think you can simply roll out of bed, slap on some mascara, and expect to slay your boudoir shoot? Well, honey, think again. Planning and executing a luxurious boudoir session is no small feat, and you've got enough on your plate. So why add unnecessary stress to the mix? Hiring a professional hair and makeup artist means you can sit back, relax, and let them handle all things beauty. They'll take care of the details, ensuring you're camera-ready while you focus on being fabulous.

4. Industry Expertise:
Let's not forget, darling, that these artists are true masters of their craft. They have an arsenal of skills, techniques, and knowledge acquired through years of experience. They know what works best for different face shapes, skin tones, and lighting conditions. With their expert guidance, they'll choose the perfect color palette, style your hair flawlessly, and create a cohesive look that aligns with your vision. You may have some ideas, but they'll take them and elevate them to the next level, leaving you with magazine-worthy results.

So, my lovely vixen, when it comes to a luxury boudoir session, a professional hair and makeup artist is an absolute must-have. From transforming you into a dazzling beauty to boosting your confidence and saving you time and stress, they bring an unparalleled level of expertise to the table. Don't settle for anything less than perfection, because, darling, you deserve to feel like an absolute queen during your boudoir experience. So, go ahead and indulge in the luxury of having a glam squad by your side – it's an investment that will pay off in jaw-dropping photos and a newfound sense of empowerment. Remember, darling, glamour never goes out of style!